Operating Microscope A41.1903 Installation
A41.1903
Opto-Edu (Beijing) Co., Ltd. Best Operating Microscope A41.1903 Installation Supplier,The Most Professional Microscope Manufacturer in China!
8x Tilting 0~180° Binocular For Dental, ENT, Ophthalmology, Gynecology
Total Magnification 4.8x~16x, Step Zoom Body 0.6x, 1x, 1.6x
Objectives F=200mm, 250mm, 300mm, 400mm For Different Operating
10W LED High Brightness Light Source
2 Parts Column + Five Star Base With Caster
It stands out on its own. Customers who have put nearby the booth or at the exhibition say it helps clients or target purchasers find them easily.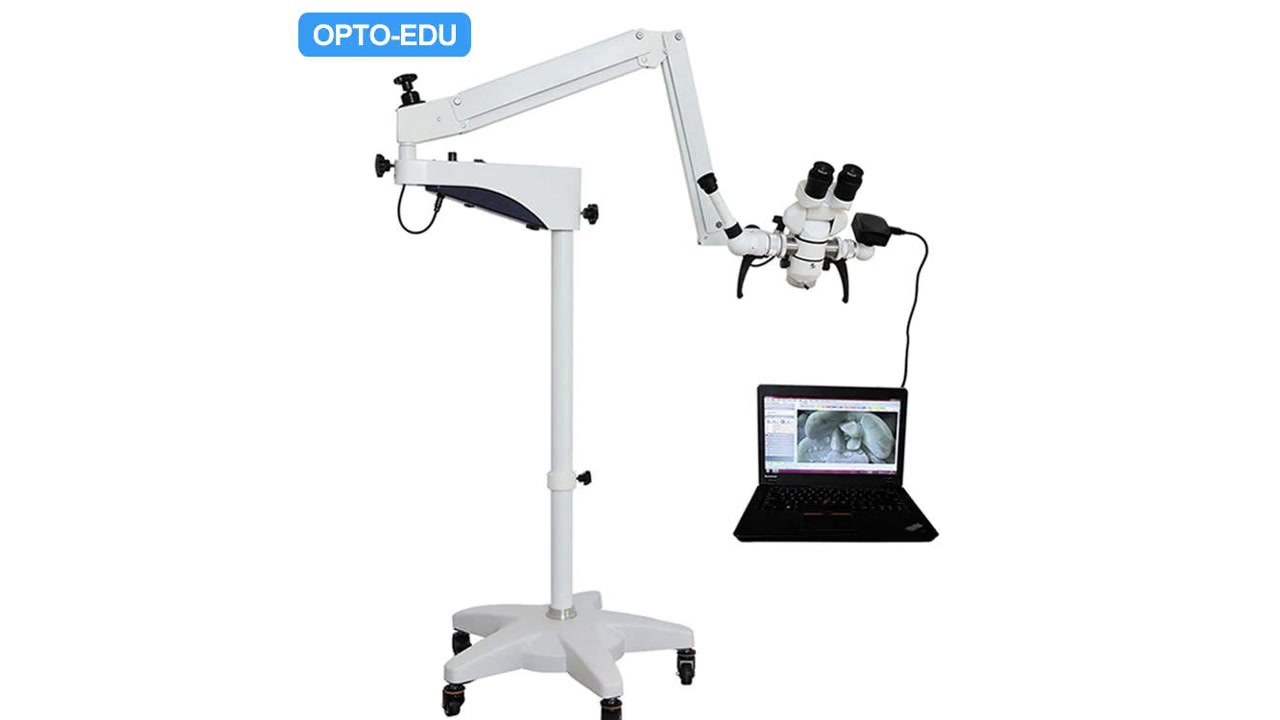 FAQ
1.Where can I see more products?
You are warmly welcomed to visit our main website www.optoedu.com. More of our website are listed here, where you can see more videos, photos: www.cnoec.com 、www.cnoec.com.cn、 www.microscopemadeinchina.com
2.How can I choose suitable microscope for my work?
Let us help! We have professional & skilled sales team who can support you to choose & recommend the most suitable models for your work. Just let us know your requirement, with more details will be better. We will do the choose work!
3.You price is high, can I get lowest price?
Yes of course! Our prices are different according to order quantity, large quantity get lowest price. May I know your order quantity, so we can apply the possible lowest direct factory price for you!
Advantages
1.1500+ Microscope products create your one-stop purchase platform
2.The Most Professional Microscope Manufacturer in China!
3.3000+ Educational Instruments For School, College And University
4.750+ Customer from all over the world & keep rising every day
About Opto-Edu (Beijing) Co., Ltd.
OPTO-EDU (Beijing) Co., Ltd. specializes in the export of high-end optical instruments and educational instruments since 2005. As one of the most professional and dynamic optical and teaching products export suppliers in China, we have focused in this field for more than 16 Years. OPTO-EDU has been committed to establishing a complete database of Optical & Educational instrument made in China, aimed to be real One-Stop Supplier for microscope & educational items . At present, we have over 5000+ models and 500+ professional manufacturers in our supply chain system. From the most elementary entry-level products to the most professional solutions, we meet the different needs of various customers in medical, scientific research, education, industry, agriculture and various industries every day. OPTO-EDU annual sales volume reached 5.0+ Million US dollar, all for export. We have 750+ customers from 110+ countries now, and receiving 2000+ new inquiries every year.
IF YOU HAVE MORE QUESTIONS,WRITE TO US
Just tell us your requirements, we can do more than you can imagine.